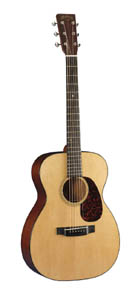 Keith Davis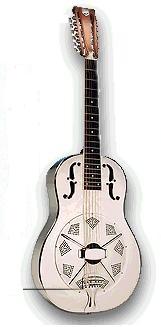 Blues+Folk Guitarist
Contact Us :- Keith Davis 0117 957 0323
<![if !vml]>

<![endif]>
'One of the great acoustic entertainers'
'....dazzlingly tasty....' 'A feel of authenticity'
'A formidable stage performer and a master of variety'
Slippery as a snake, raw-edged dark and menacing Delta Slide and Bottleneck; Good-time and bad-time swinging East Coast Blues and Ragtime; all mixed together with rough, tough smokey vocals and a Celtic influence - A wealth of songs with the everlasting themes of Love, Trouble and Injustice coupled with the most exciting fingerpicked guitar-playing of real quality.
Keith has built a well-deserved reputation as an inspiring singer/guitarist using the pre-war Country Blues as a kick-off point, leading to many years of professional experience in Clubs, Festivals, Workshops, the Media and work alongside many of the Blues 'Legends'.
Professional Guitarist and Tutor since 1975. MU member. Performer on National / Regional Radio.

Acoustic Blues and Folk Artist specialising in bottleneck/slide guitar playing and acoustic blues/ragtime. Part of trio Moody+Davis (fiddle+guitar+vocals) who are widely experienced in all aspects of folk music, including festivals, ceilidhs, workshops and heritage projects. Also session guitarist for several other local bands.

Performs/Teaches in all levels of Education - Primary and Secondary Schools, Colleges, Universities, Adult/Community Education, Secure Units, Special Needs/Disabled Facilities. Duke Of Edinburgh Award Assessor.

Guitar Courses and Workshops include guitar-playing techniques for Acoustic and Electric Folk and Blues, Ragtime, Open and Altered Tunings, and Slide / Bottleneck guitar.
Festivals and Special Events include:-
Alton, Arlington(National Trust), Ashington Arts Centre, Ashton Court(Bristol Community Festival), Banbury Blues Festival, Bath, BBC Music Live 2000, Bewdley Arts, Bournemouth, Bridgewater Arts, Bristol Festival, Bristol Festival Of The Sea, Bristol Harbour Regatta, Bristol Vintage Car Show/Festival, Bristol Museum, Bristol Old Vic Theatre, Bristol University, British Rail 125, Burnley National Blues Festival, Cardiff University, Cecil Sharp House (London), Cheddar, Chepstow, Cornwall Festival, EFDSS National Festival, Colne British R+B Festival, Cornwall, Corsham, Dartmouth Blues Festival, EFDSS National Folk Day, EFDSS National Gathering, Gloucester Docks Festival, Hereford, Holford, Lancaster, Monmouth, Newent, Newcastle, Exeter College Oxford, Pontardawe, Priddy, Royal Geographical Society (London), Royal Mail Stamp Issue Celebrations, Sheffield, St.David's Hall (Cardiff), St.Donat's Arts, Sidmouth Festival, Stroud, Taunton, Thornbury Arts, Trellech Arts, Trowbridge, Warwick, Weymouth. ALSO many other events and venues nationwide.
Worked with/supported:-
Albion Band, Battlefield Band, Bristol Old Vic Theatre, Rory Block, Mojo Buford, Martin Carthy+Dave Swarbrick, Capercaillie, John Cephas+Phil Wiggins, Phil+John Cunningham, Jimmy Dawkins, Big Joe Duskin, Lowell Fulsom, Dick Gaughan, John James, Bert Jansch, Isaac Guillory, Pierre Le Rue, Dougie Maclean, Fred McDowell, Ossian, Dave Peabody, John Primer, Maddy Prior, Sherman Robertson, Jimmy Rogers, Silly Wizard, Martin Simpson, June Tabor, Kathryn Tickell, John Verity(Argent), Fred Wedlock and many others.
Links:- Early Blues Priddy Folk Festival Mangotsfield Festival Moody-Davis Home
Contact Us :- Keith Davis 0117 957 0323